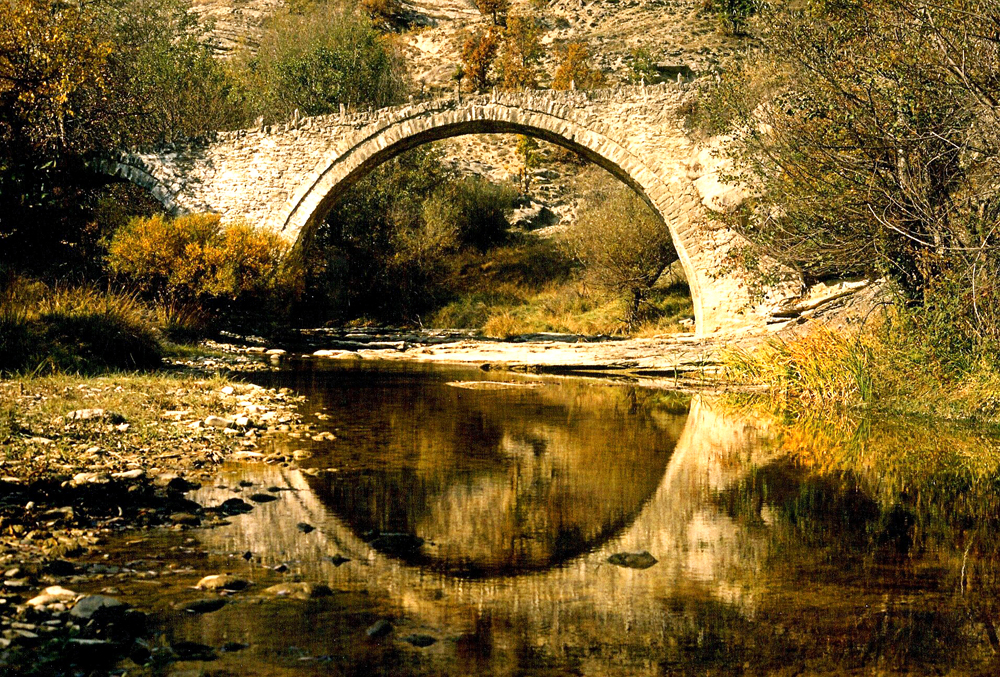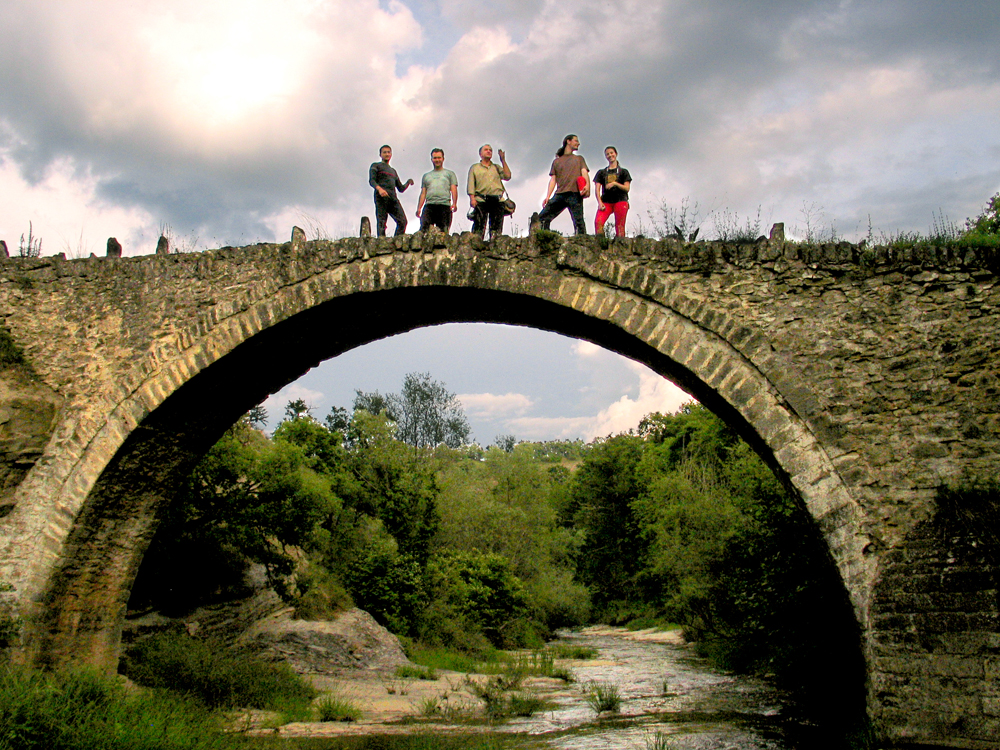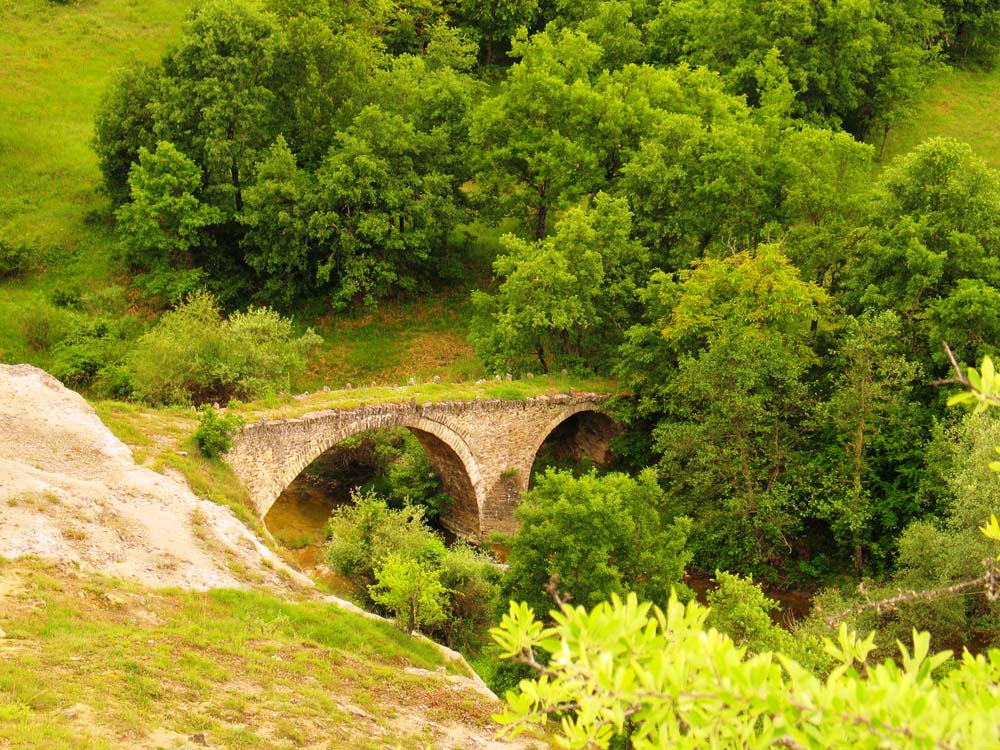 The Bridge of Tsouka-Morfi
From Morfi one can visit the double-arched bridge of Tsouka on river Pramoritsa, built in an exquisite location. The bridge used to connect the settlements of Morfi, Koryfi, Hrysavgi and the now abandoned Tsouka. In the area of the mountain of Tsouka, residents of Morfi used to have their fields and grazing grounds. The bridge was also part of the "vlahostrata" (street of the Vlachs).
It is the oldest bridge in Voio. According to oral tradition, it was built by paid artisans and also voluntary contributions by the locals between 1720 and 1730. Funding was provided by taxation imposed by the local chieftains to the surrounding villages, as a project of such scale could not be undertaken by one small village alone.
The bridge is quite similar in structure to that of Svoliani, which can be found a little further upstream. It has two arches, with one large on the Northern side which is impressively founded on a vertical rock and gives the bridge a slight inclination to the south. Its length is 27 meters and its maximum height 7.
It can be easily visited via the path connecting Morfi and Hrysavgi, either from the square of Morfi in 35 minutes, or the national road in just 25 minutes
.